QUEEN'S BIRTHDAY MEN'S MATCHPLAY TOURNAMENT 5th & 6th JUNE 2021
A great weekend of fun golf and perfect weather for our Annual Queen's Birthday Men's Matchplay tournament.
Awesome to have a full field and thanks to all who traveled to play.
A big thanks to our major sponsor THRIVE – they manned an awesome barbecue on Saturday and provided some great prizes for our winners.
Thanks also to the Empire Tavern who also provided some great prizes and Speights Alehouse Palmerston North.
CHAMPIONSHIP – GROUP 1

FLIGHT
SEB BAKER
RUNNER UP
RYAN ROONEY
WINNER
LIAM FINLAYSON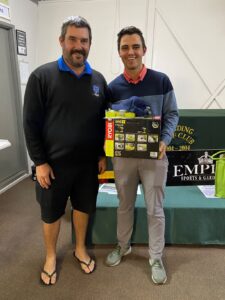 DURIE'S – GROUP 2

FLIGHT
JOE CUTHERS – JUDGEFORD
RUNNER UP
ETHAN WARD
WINNER
TREVOR WARD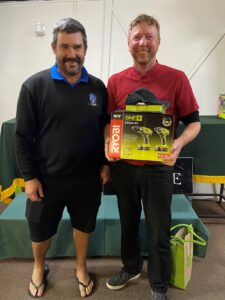 PRYDE'S – GROUP 3

FLIGHT
DAVID GODDARD – APITI
RUNNER UP
JEFF DICKINS
WINNER
IAN STRICKETT – PALM  NORTH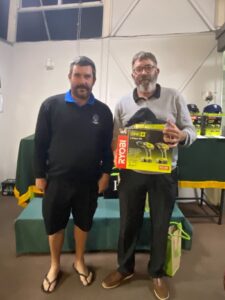 OROUA – GROUP 4

FLIGHT
TONY BOXALL
RUNNER UP
TREVOR GARDNER
WINNER
JAYDEN HUNTER – MARTON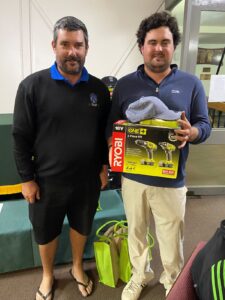 AORANGI – GROUP 5

FLIGHT
JAMES HOLDEN
RUNNER UP
BOBBY TE MATAKI
WINNER
KARL STRATTON – HAWERA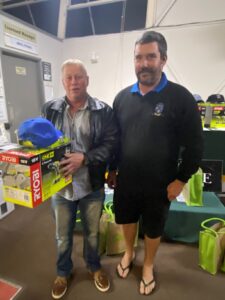 FEILDING – GROUP 6

FLIGHT
PAUL GAVEGAN
RUNNER UP
GRAHAM BOND – HAWKESTONE
WINNER
STEVE COX
HAEREMAI – GROUP 7

FLIGHT
NIGEL BURKIN – PALM NORTH
RUNNER UP
RON ANDERSON – HAWKESTONE
WINNER
JASON LOVE – TE NGUTU TOTARA – GROUP 8

FLIGHT
NICK PLIMMER – APITI
RUNNER UP
RUSSELL KANE – RANGITIKEI
WINNER
GARY WORSLEY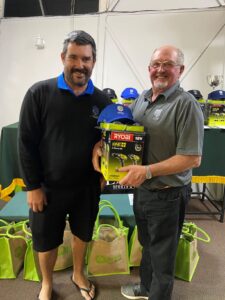 RIVERSIDE – GROUP 9

FLIGHT
NORM EVANS – DANNEVIRKE
RUNNER UP
KERRY WILLIAMS
WINNER
JOHN COLEMAN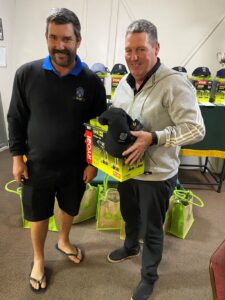 DUNVEGAN – GROUP 10

FLIGHT
RUDOF OTTO – HUTT PARK
RUNNER UP
TREVOR DE LA HARPE –  DANNEVIRKE
WINNER
TREVOR SCHRODER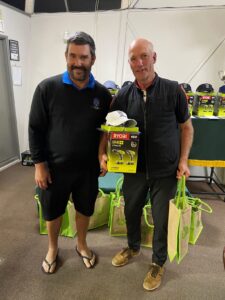 NEAREST THE PIN ON 11
SPONSORED BY THRIVE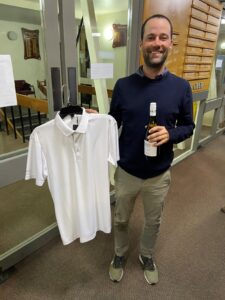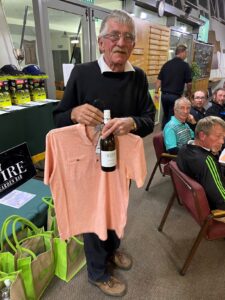 NEAREST THE PIN IN TWO
SPONSORED BY SPEIGHTS ALEHOUSE PALMERSTON NORTH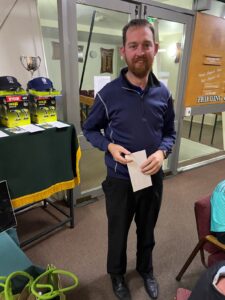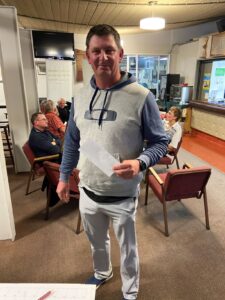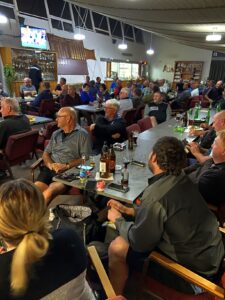 STABLEFORD MEMORIAL TROPHY
WINNER 2021 – PHIL ENGELBRECHT
| | |
| --- | --- |
| PHIL ENGELBRECHT | 39 |
| RICHARD HALL – TE NGUTU | 37 C/B |
| KYLE RUSSELL | 37 C/B |
| STEVE LOCHHEAD | 37 |
| WARREN COXHEAD – TE NGUTU | 36 C/B |
| ROB HUNTER | 36 |
| RODNEY BUICK | 35 C/B |
| PETRUS  ALBERTYN – PALMERSTON NORTH | 35 C/B |
| REMY EARLY | 35 |
| REUBEN MACNAMARA | 33 |
| PETER THOMPSON | 32 |