SHOP NEWS WEEK ENDING SUNDAY 6 MARCH 2022
Results for the week ending Sunday 6 March
Women – Waikanae Interclub – Wed 2 Mar (stableford)
Margaret MacLeod 41 pts $30
Mary Smith 40 $20
Kathy Henderson 39 $15
Kate Shannon 38 $12
Anne Schnell 38 $12
Gaynor Ruawai 37 $10
Shirley Frederickson 37 $10
Jill Harding 37 $10
Ellen Dougherty 36 $9
Helen Dickins 36 $9
Lesley Radovanovich 36 $9
Rosalie Starling 36 1 pair Comfort socks (Waikanae)
Gillian Martin 35 $8
Trish White 35 $8
Dale Bain 34 $7
Shirley Humphrey 34 $7
Sharon Boxall 34 $7
Helen Waugh 34 $7
Andrea Sutherland 33 $6
Jeanette McCutcheon 33 Srixon Lady golf ball (Waikanae)
Von Walker 33 $6
Chris Hanrahan 33 Srixon Lady golf ball (Waikanae)
Two's 2nd Kathy Henderson $10
2nd Mary Smith $10
Mixed 9 Holers Thurs 3 Mar (stableford)
Gordon Piets 22 pts $10
Darryl Warren 21 $7
Mary McGovern 20 $5
Judi Smith 20 $5
Krista Evan 19 $4
Diane Corbett 19 $4
Garry Marshall 19 $4
Bob Dann 19 $4
Thurs Green Jacket 3 Mar (stableford)
Geoff Baker 40 pts $20
Maurice Plimmer 39 $15
Jason Bowles 39 $15
Max Kinsey 39 $15
Bruce Gibson 38 $10
Bruce Polson 38 $10
Rennie Young 38 $10
Mike Tuohy 37 $8
Dave Burney 37 $8
Steve Lochhead 37 $8
Craig McNeill 37 $8
Struan Jones 37 $8
Allan Brown 36 $6
Garry Wood 36 $6
James Humphrey 36 $6
Danny O'Connell 36 $6
Kelvin Orr 36 $6
Bill Hare 36 $6
Garry Simpson 36 $6
NTP 9th Brian Humphrey $20
NTP 17th Damian Walker Speights Voucher
Hidden Holes 5 & 13 Bruce Polson 8pts
Pink Ball John Wheeler 18pts
Two's 2nd Geoff Baker $10 (HOLE IN ONE!)
11th Cam MacLeod $10
11th James Humphrey $10
11th Wayne White $10
17th Geoff Baker $10
Friday Haggle 4 Mar (stableford)
George Cox 39 pts $13
Mike Nidd 38 $8
Ray Morris 37 $6
Grant Burrell 36 $5
Greg Maraku 36 $5
Saturday 5 Mar – Men's Club Day (stableford)
David Davenport 44 pts $30 (Stitchbury Cup Winner – dedicated his win to his Grandmother Dorothy)
Greg Maraku 43 $25
Kyle Russell 42 $22
Terry Bird 41 $20
Darryl De Ridder 40 $18
Bruce Stewart 39 $15
Naina Ruawhare 39 $15
John Coleman 39 $15
Danny O'Connell 38 $12
Ray Morris 38 $12
John MacDonald 38 $12
Grant Burrell 37 $10
Bruce Gibson 37 $10
Tomas Shaw 37 $10
Kelvin Orr 37 $10
Jonty Ward 37 $10
Phil Wahanui 37 $10
Ross Pratt 36 $8
Sam Hitchman 36 $8
Heath Chittenden 36 $8
Steve Cox 36 $8
Mike Tuohy 36 $8
Scott Sutherland 36 $8
Piki Toa 35 $6
Donald Baines 35 $6
Ethan Ward 35 $6
Klayne Leitch 35 $6
Trevor Ward 35 $6
Trev Fergus 35 $6
Madden Chittenden 35 $6
NTP 9th Trevor Ward $20
NTP 17th Olly Carrodus $20
Best Gross Tomas Shaw 69 $20
Two's 4th Scott Sutherland $20
4th Wayne White $20
4th Jonty Ward $20
11th Ross Pratt $20
Women Nancy McCormick Memorial Foursomes – Sun 6 Mar (net)
Fiona Donald & Von Walker 140 net $10 each
Annette Waugh & Mary Smith 147 $5 each
Two's 17th am Lesley Radovanovich & Cindy Gordon $5 each
She Loves Golf Haggle – Sun 6 Mar (stableford)
Karlene Wright 21 pts $8
Ricelle Ebert 18 $5
Sunday Haggle – Sun 6 Mar (stableford)
Wayne Brooks 43 pts $20
Les Crate 42 $15
John Coleman 39 $10
Phil Wahanui 35 $8
Bob McDermott 35 $8
Rayden Moore-Feuu 34 $6
Paul Rooney 34 $6
Two's 17th Paul Rooney $10
NTP 9th Phil Wahanui $15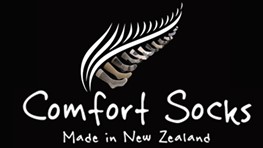 New Product in Store
Just arrived: Comfort Socks…the very best in sock technology. And the best part is they are made in Levin! 80% NZ Merino wool & 20% lycra. Reinforced throughout the heel, sole and toe portions of the sock. The socks have a terry loop pile. This terry loop air cavity captures the body heat released from the body and stores it for warmth and comfort. Ankle and arch support to hold the sock in place, whilst supporting both your ankle and the arch of your foot. Specially designed "Y" heel and toe, eliminating any bulky fabric around the toe and heel areas. The outcome is a snug fitting heel and toe area.
Available in 3 different lengths in 3 unisex sizes. Come and try them out! Great price at $19.95 per pair
Also, just in: new club polos. The same as our pennants team's polos, extra stock is now in the shop for sale for $59.95 each. Limited sizes in men's and women's available, so grab one while you can! PS: men's size large still on backorder – hopefully due to arrive within the week.
If you are unsure as to your needs, come and talk to either Lisa or Sharon – we are only too happy to help you out.
Good golfing!
Lisa and Sharon
Your friendly Feilding Golf Shop team