Welcome to the 4th Edition of Shop News.
You can find us here on Facebook every Wednesday for the latest shop competition results, what's new in the shop and maybe a few tips along the way!
All comp prizes from now will be a value credited to your name on our computer system to be spent on any purchases in the shop (ie: you can grab a ball of your choice or save up your credit to purchase a larger item, it's entirely up to you). Please note: this credit can be used for product purchases only and not for the purchase of tournament/competition entry, membership or green fees.
Results for the week ending Sunday 10 October
Sat 2 Oct/Wed 6 Oct Women (Net)
Zara Lynch                        69 net                   $30
Jo Beijersbergen 73 $22
Helen Dickins 74 $17
Shirley Frederickson 74 $17
Jill Harding 76 $14
Kerryn Greaves 77 $12
Gillian Martin 78 $9
Anne Schnell 78 $9
Valma Laurent 79 $5
Sharon Atkins 79 $5
Thursday Mixed 9 Holers 7 Oct (Net)
Don MacBeth 32 net $8
Ray Hall 33 $6
Dan Flanagan 36 $4
Thursday Green Jacket 7 Oct (Stableford)
Les Crate 38 pts $13
Kelvin Orr 38 $13
Dave Burney 37 $8
Paul Gavegan 37 $8
Jason Bowles 37 $8
Ian Blunden 37 $8
Bill Riordan 36 $5
Stuart Donald 36 $5
Gordon Smith 36 $5
Two's
Jason Bowles 4th $7
Shane Turner 17th $7
Dave Burney 17th $7
Shop NTP 9th Ian Blunden $15
Friday Haggle 8 Oct (Stableford)
Allan Lun 35 pts $12
Rob Lowry 34 $8
Bobby Te Mataki 33 $6
Glen Stephens 32 $4
Saturday 9 Oct (Stableford)
Kerry Williams 39 pts $25
Rob Lowry 38 $20
Guido Beijersbergen 38 $20
Paul Wolland 38 $20
Keith Edmonds 37 $15
Anton Hughes 36 $12
Brandon Perry 36 $12
Kyle Russell 36 $12
Bobby Te Mataki 35 $10
Ethan Ward 35 $10
Grant Lawton 35 $10
Les Crate 35 $10
Paul Boyce 34 $8
Liam Finlayson 34 $8
Ali Leamy 34 $8
Ross Pratt 34 $8
Scott Worsley 34 $8
Dennis Humphrey 33 $6
Dave Burney 33 $6
Reuben MacNamara 33 $6
Steve Cox 33 $6
Tomas Shaw 33 $6
Johnny Ireland 33 $6
NTP 9th Guido Beijersbergen $50
NTP 17th Tomas Shaw $50
Two's
Brian Humphrey 4th & 11th $40
Piki Toa 4th $20
Johnny Ireland 11th $20
Ross I'anson 11th $20
Sunday Haggle 10 Oct (Stableford)
Wayne White 38 pts $18
Wayne Richards 37 $11
Bobby Te Mataki 34 $8
Gary Melton 34 $8
Lee Welsh 33 $5
Damian Walker 33 $5
Kyle Russell 33 $5
NTP 9th Stu Donald $15
Two's
Rob Lowry 17th $10
She Loves Golf Sunday 10 Oct (Stableford)
Jo Hawkings 16 pts $10
Ricelle Ebert 15 $5
Jill Shirkey 14 $3
NEW PRODUCT ARRIVALS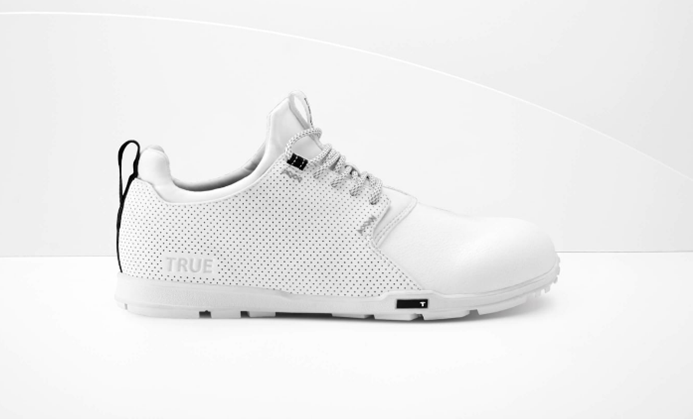 True Links Golf Shoes – ORIGINAL SERIES
The shoe that started a revolution. All TRUE Originals deliver a distinctive minimalist fit, wide toe box and zero drop experience. Naturally enhancing comfort and engineered for walking, they will become your go-to shoe for 36 hole days. Generating more surface contact than any golf shoe in history, the TRUE Original will keep you connected to the earth with ideal balance and traction. Walk and feel the course like you've never felt before with a flexible, ergonomically designed sole that eliminates all inhibitions between you and the turf. The 2-year waterproof guarantee, premium leather, sock fit opening and extreme durability rubber tread are just a few of the reasons once you go TRUE Original, you don't go back. Priced at $289.95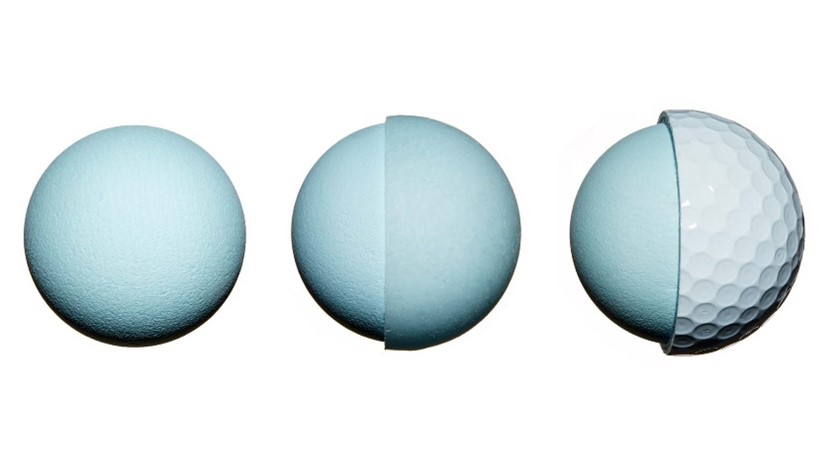 Which Golf Ball is best for me?
The ultimate 3-step plan to choosing the right golf ball for your game
STEP 1: LEARN YOUR PIECES
The Core — The epicenter of the ball that makes things go. Its importance cannot be overstated.
Why it's needed: It's the engine that drives speed, velocity and performance. Without a core, the ball isn't going anywhere. It should come as no surprise that the core takes up the most space underneath the cover.
How it works: Energy retention is the name of the game. Once the club makes impact with the ball, it rockets off the face with 100 percent of its energy. However, when the ball is airborne, some of the initial energy is lost. A well-designed core will help the ball retain as much energy as possible—hopefully 80 percent—to ensure it flies through the air with the right amount of speed, spin and launch.
Materials: A slug of uncured or lightly cured polybutadiene rubber is compression-molded into a sphere. Different grades of rubber are typically used in a core to give it certain speed or spin characteristics.
The Mantle — Sandwiched between the core and cover, it helps fine-tune spin and distance.
Why it's needed: It seals the ball so moisture can't enter the core through the porous cover. Depending on the number of mantles being used, performance characteristics can also be adjusted for different parts of the bag.
How it works: Based on the thickness of the firm mantle layer, spin can be adjusted up or down. It also helps keep ball speed (energy retention) up after impact without having to go to a harder cover and sacrifice spin. It's a turbobooster for the ball.
Materials: A blend of different ionomer materials to get the exact hardness and speed characteristics.
Individual materials matter, but it's how the pieces interact that's important.
The Cover — Influences two important aspects of ball performance: spin and aerodynamics.
Why it's needed: It encases the core and mantle. More importantly, it's the layer that helps impart spin on the ball while also housing the all-important dimple pattern that disrupts the flow of air to keep your pellet airborne.
How it works: Depending on the firmness of the material, it can impact distance and/or spin. At lower impacts (deft chips), wedge grooves can easily grip the supple cover to generate enough spin to stop the ball on a dime.
Materials: Urethane is the polymer most commonly found in premium multi-layer balls. A firmer surlyn is typically used on distance balls for golfers who don't mind giving up some feel and spin for a few more yards off the tee.
STEP 2: STUDY AND TEST
What Do You Want?
The eternal question. As it relates to golf balls, the answer involves understanding the four general performance categories, namely:
Premium: Tour-level balls (at premium prices) that deliver distance off the tee, greenside spin and control in one package.
Premium Value: Offers some of the same technology as a premium ball (urethane cover and mantle layer) but at a lower price.
Soft Spin Value: Geared for moderate speed golfers who place an emphasis on greenside spin and soft feel.
Distance Value: Firmer option designed for the golfer who wants to pick up distance throughout the bag.
How Much Can You Spend?
If money isn't a concern and you require the best of all worlds, you're a Premium player. Case closed.
Premium Value: I don't want to break the bank, but I want the best my game deserves.
Soft Spin Value: My speed isn't what it was—I get that. I'll score lower with a better short game.
Distance Value: Give me distance, whatever it takes.
Narrow the Field
You've chosen a performance category. Now ask yourself the following:
Around the green, do I like running shots or ones that check? With irons, do I prize distance or consistency more? Do I care more about distance or accuracy with my driver? How do I want my golf ball to feel, firmer or softer?
General rules of thumb…
15+ Handicap: Look for a ball that tends to fly straight and offers forgiveness on mishits. Distance is likely the top priority; spin help is often needed to generate enough stopping power.
5–15 Handicap: Look to maximize distance through the bag. Most players in this subset benefit from higher-launching iron shots; the other emphasis should be on the ability to hit a variety of short-game shots.
5 Handicap and Better: Look for a model that's producing the right spin window off the tee and provides ample control with the scoring clubs. Generally, you're already impacting enough spin on the ball. Spin rates and feel are key for these better sticks.
If you have any 'golfy' questions, please don't hesitate to ask us, we are here to help (or at least try!)
Feilding Golf Shop team: Lisa and Sharon