SHOP NEWS WEEK ENDING 24th APRIL 2022
Women – Sat 16 Apr & Wed 20 Apr (net)
Rosemary Blunden 66 net $22
Jo Belcher 69 $18
Aven Schroder 70 $15
Jeanette Kinsey 70 $15
Kathy Henderson 71 $13
Andrea Sutherland 71 $13
Jo Beijersbergen 72 $11
Gaynor Ruawai 73 $9
Sharon Boxall 73 $9
Bridget Collier 73 $9
Lesley Radovanovich 73 $9
Kate Shannon 74 $8
Von Walker 74 $8
Dale Bain 75 $6
Cindy Gordon 75 $6
Pauline Huxford 75 $6
Anne Schnell 75 $6
Two's 4th Rosemary Blunden $15
17th Janis Jeffers $15
Thurs Green Jacket 21 Apr (stableford)
Les McKay 46 pts $20
Gordon Smith 45 $18
Dennis Humphrey 41 $16
Jared Seymour 40 $14
Max Kinsey 38 $10
Geoff Williams 37 $8
Ross Edwards 37 $8 (Palm Nth GC)
Brian Humphrey 37 $8
Rennie Young 37 $8
Bill Riordan 37 $8
Stru Jones 36 $7
Ian Blunden 36 $7
James Holden 36 $7
Phil Engelbrecht 36 $7
Cam MacLeod 36 $7
NTP 9th Bob Gillespie $15
NTP 17th Stru Jones Speights Voucher
Hidden Holes 6 & 15 JACKPOT
Pink Ball Les Crate 25pts
Two's 4th Damian Walker $15
17th Damian Walker $15
17th Phil Engelbrecht $15
17th Bill Riordan $15
17th Gordon Smith $15
17th Maurice Plimmer $15
Women – Janet Marshall Ace of Aces Fri 22 Apr (stableford)
Anne Schnell 36 pts $5
Aven Schroder 35 $3
Janis Jeffers 35 $3
Friday Haggle 22 Apr (stableford)
Herrick Perry 38 pts $12
Klayne Leitch 36 $8
Warren Barlow 34 $6
Ray Morris 33 $5
Mike Nidd 31 $4
Bobby Te Mataki 31 $4
Paul Roberts 31 $4
Saturday 23 Apr – Men's Club Day – (bisque par)
Ross I'Anson +7 $20
Matt Wilson +6 $15
Ian Measey +6 $15
Kelvin Orr +5 $12
John Coleman +4 $10
Peter Thompson +4 $10
Rayden Moore-Feuu +4 $10
Matthew Dalley +3 $8
Guido Beijersbergen +3 $8
Paul Wolland +3 $8
Gary Worsley +3 $8
Brian Humphrey +3 $8
Rob Hunter +3 $8
Naina Ruawhare +3 $8
John Brindle +2 $7
Ray Morris +2 $7
Tomas Shaw +2 $7
Tony Boxall +2 $7
Kyle Russell +2 $7
Johan Tait +2 $7
Keith Edmonds +2 $7
Geoff Shannon +2 $7
Dan Tuohy +2 $7
Liam Finlayson +1 $6
David Davenport +1 $6
Wayne White +1 $6
Mike Tuohy +1 $6
NTP 9th Ben Anderson $20
NTP 17th Scott Sutherland $20
Best Gross Tomas Shaw 69 $20
Two's 2nd Scott Sutherland $10
4th Seb Baker $10
4th Paul Wolland $10
4th Tony Boxall $10
4th Paul Roberts $10
4th Matthew Dalley $10
11th Brian Humphrey $10
11th Olly Carrodus $10
11th Brian Humphrey $10
Sunday Haggle 24 Apr (stableford)
Paul Gavegan 40 pts $15
Sharon Boxall 39 $12
Phil Engelbrecht 37 $8
Tony Boxall 36 $5
NTP 9th Sharon Boxall $9
Two's 17th Paul Gavegan $9
She Loves Golf Haggle – Sunday 24 Apr (stableford)
Maureen Shannon          20 pts    $6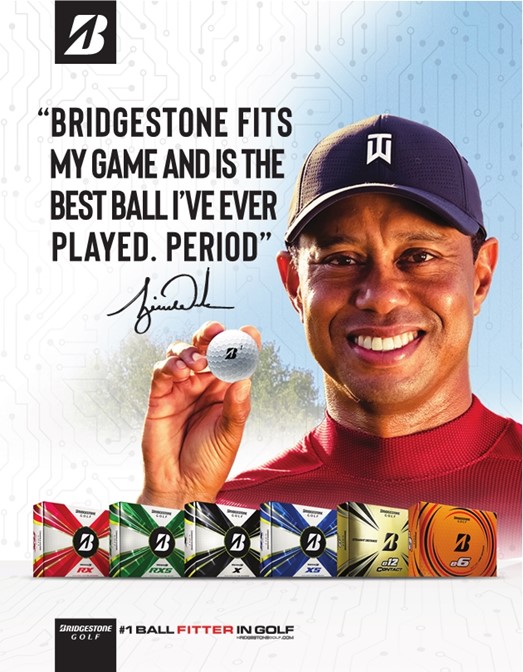 BRIDGESTONE BALL FITTING DAY
THURSDAY 28 APRIL 9am-12.30pm
Everyone welcome to come and discover why Tiger calls Bridgestone the "best ball he's ever played".
There will be the full range of Bridgestone golf balls for you to test on the putting and chipping greens.
No need to book, just come along and Harry will fit you into the best ball for your game.
If you are unsure as to your needs, come and talk to either Lisa or Sharon – we are only too happy to help you out.
Good golfing!
Lisa and Sharon
Your friendly Feilding Golf Shop team